Visiting the Great Smoky Mountain National Park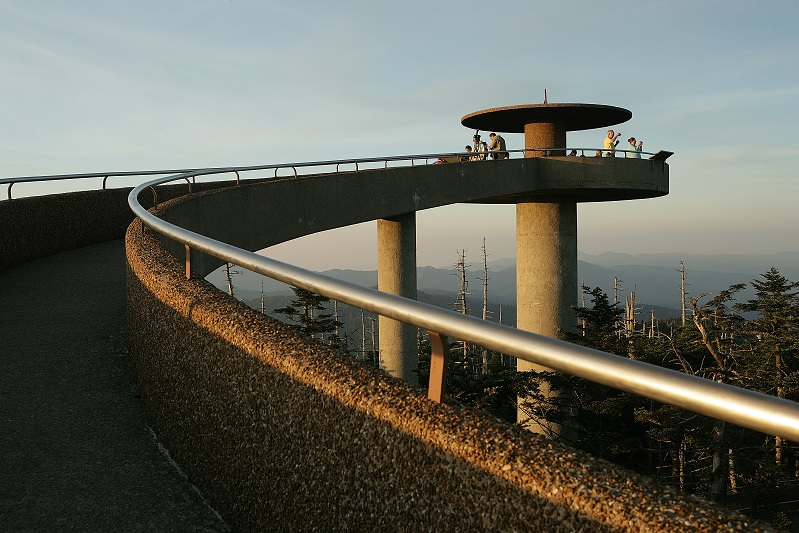 If you are in Bryson City, NC it is just silly not to make a point of spending at least one full day in the Great Smoky Mountain National Park. Do be aware, however, that once you see a few of the sites in this amazing park, you are likely to want to just keep returning over and over again.
This is especially true for guests of Bryson City Cabin Rentals. These folks are already "feeling" the sense of place that comes from a visit to the Smoky Mountains, and many make return visits to keep exploring the park throughout the seasons and the years.
How to Tackle the Park
Because there are more than 500k acres in the park, you simply cannot see it in a day, or even in a few weeks' time. You must choose specific goals or areas that you want to experience, and then get the most out of that visit.
When you are in Bryson City, you are close to the area that contains around 40% of the state's portion of the park. That means you have access to a lot of things to see and stuff to do. The wisest visitors do something very simplethey start with the nearest sites and then work their way outwards.
For example, the following sites can often be reached on foot or bicycle (keep in mind, however, that the park has no allowances for mountain biking and you will be asked to dismount if you are on a trail that is for walkers and hikers only):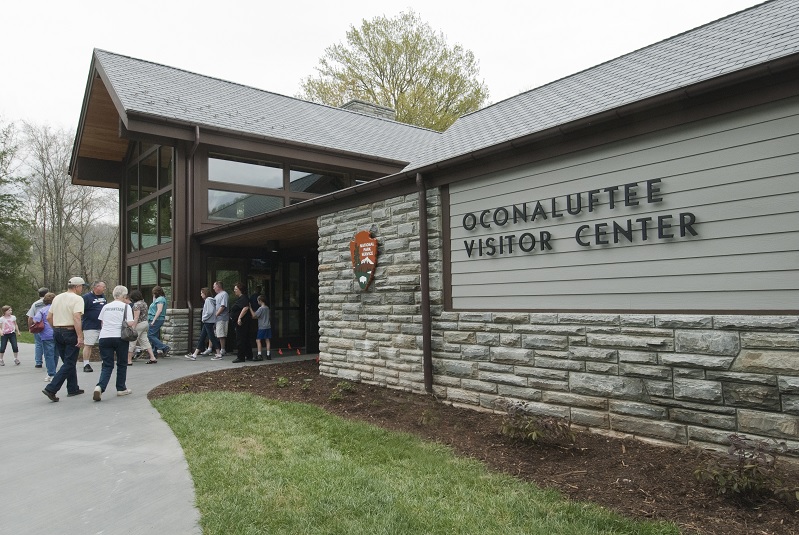 Oconaluftee Visitor's Center - In all visits to parks and museums, the smart traveler heads straight for the welcome or visitor's center. Here you can get free maps, loads of advice from rangers, and a lot of background into what you can see and find in the parklands. Keep in mind that a lot of history is involved with this region; from Native Americans to the building of dams, there is a huge amount to learn.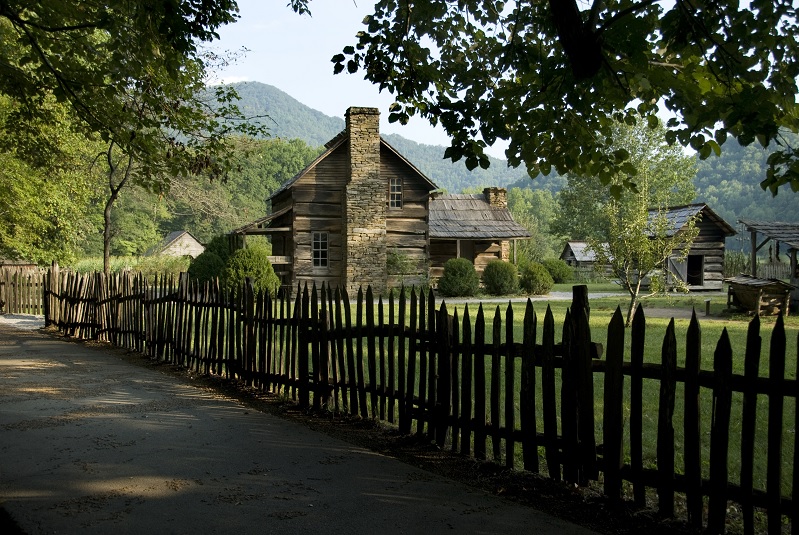 Mountain Farm Museum -
Don't skip this one either because it is a very impressive example of life in the 1800s in the region. It is an original homestead, and is a great thing for kids to see and experience. Best of all, its free to the public.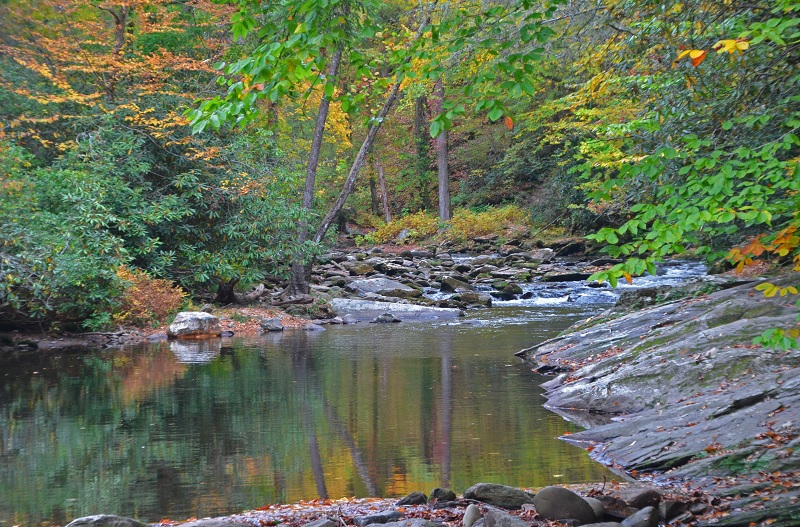 Deep Creek - Now you can get into the woods! Just outside of Bryson City is the Deep Creek are of the park. This is home to some excellent fishing, a lot of easy trails, a few swimming holes, some very good whitewater activities for those at Class I and II levels, and for the lovely waterfalls that many people come to see (Juney Whank, Indian Creek, and Tom Branch falls).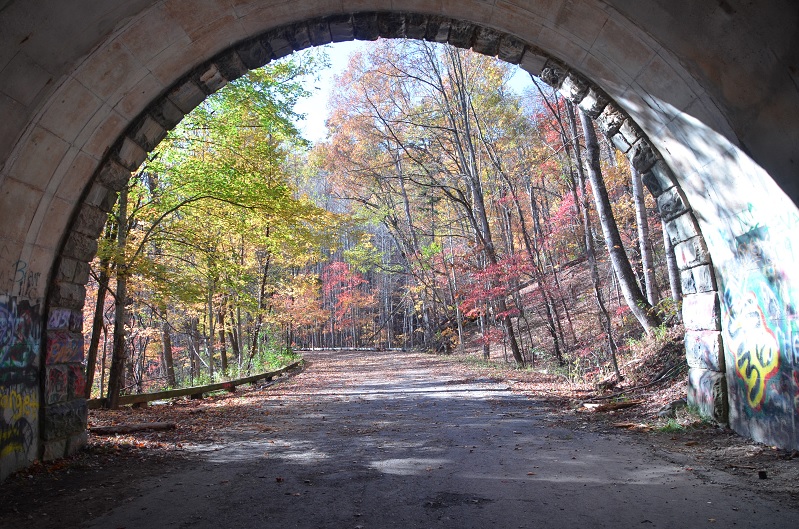 Road to Nowhere - An abandoned road project, this is a hugely popular site for those around Bryson City.
Now, take the maps and guides you were given at the visitor's center and be sure to see Fontana Lake, Mingus Mill, Clingman's Dome, and everything else! You may have to extend your visit, but few people mind staying around this area for a bit longer than planned.
Photo Credits:
-Clingman's Dome photo by J.R. vanLienden
-Mountain Farm Museum & Oconaluftee Center photos by Charles Snodgrass
-Deep Creek & Road to Nowhere photos by MaryAnn Baker
- Photos courtesy of the Bryson City/Swain County Chamber of Commerce