Our Team
Meet Our Team
Bryson City Cabin Rentals is a professional vacation rental agency based in the gorgeous Smoky Mountains of North Carolina. BCCR is family owned and operated with a full staff of local professionals. We are dedicated to helping our guests pick the perfect place for their vacation, whether that be luxury mountain top cabins, peaceful creekside cabins, convenient in-town rentals, to affordable rustic cabins. Being locals, we are happy to share our knowledge of our sweet, small town, give recommendations of local eateries, and of course our favorite spots in this gorgeous place we call home.

Office Staff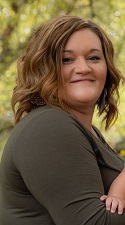 Myra Cochran - Reservations Manager/Broker
Myra is a Bryson City native and truly loves that she gets to call Bryson City home. She resides in Bryson City with her husband and son, and two pups Sweetie and Willow. She enjoys spending time with her family, boating on the lake, and outdoors with her son. Myra is the Reservations Manager with our team. She has been with Bryson City Cabin Rentals since 2010 and took over the Reservations Manager Position in 2016. She is also a licensed Broker. She oversees the day-to-day management of BCCR with employees and business operations, conducts the business and trust accounting for BCCR, creates and maintains billing and homeowner statements, and homeowner relations.




Dannie Dickens - Website Manager/Broker
Dannie was born in western North Carolina, but grew up in the piedmont region. After graduating from Western Carolina University in 2007, she moved to Bryson City and has called the mountains home ever since. She resides here with her two sons and her dogs Sweet Pea & Tuck. She enjoys traveling all over, hiking, camping, and reading. Dannie joined Bryson City Cabin Rentals in 2014 after teaching for the local school system for many years, and became a licensed broker in 2018. For BCCR, she handles managing the website, manages the technical integrations and functioning of our reservations software - LiveRez, property photography, content writing, and homeowner relations. She also works with our owner/contractor to manage the construction portion of our business, Smoky Mountain Cabin Builders.





Alice Presnell - Reservationist
Alice is from the Blue Ridge Mountain area but has been fortunate to call Bryson City, and the Smokies her home for many years. She has worked in the vacation rental business for 20 years. Alice resides in Bryson City and is very close to her tight knit family, especially her 9 grandchildren that are the light of her life. She enjoys watching racing, listening to country music, reading, and spending time with her grandbabies. Alice has been with Bryson City Cabin Rentals since 2011, she is currently our night shift reservationist and the head housekeeper of our team.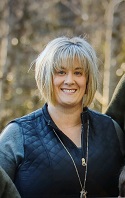 Jordyn Brown - Reservationist
Jordyn is a Western NC native, and has been part of the BCCR family for a long time, starting as a part-time cleaner. She resides in the area with her husband & three boys. She recently graduated with a degree in business from Southwestern Community College. Jordyn enjoys photography, camping, hunting, and spending time with her husband, children, and extended family. Jordyn joined our office team in February 2020. She is a part-time reservationist, working primarily night and weekends.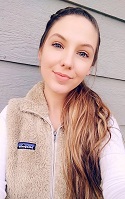 Stevie Loftis - Reservationist
Stevie is a Bryson City native and loves our beautiful mountains. She loves animals, especially horses as her family owns a local horse farm. She is an incredibly talented artist, loves the outdoors, and spending time with her tight knit family. Stevie has a long history in the vacation rental business. She is the newest face of our office team, she started as a full-time reservationist in 2021. She has been a wonderful addition to our team.




Maintenance Staff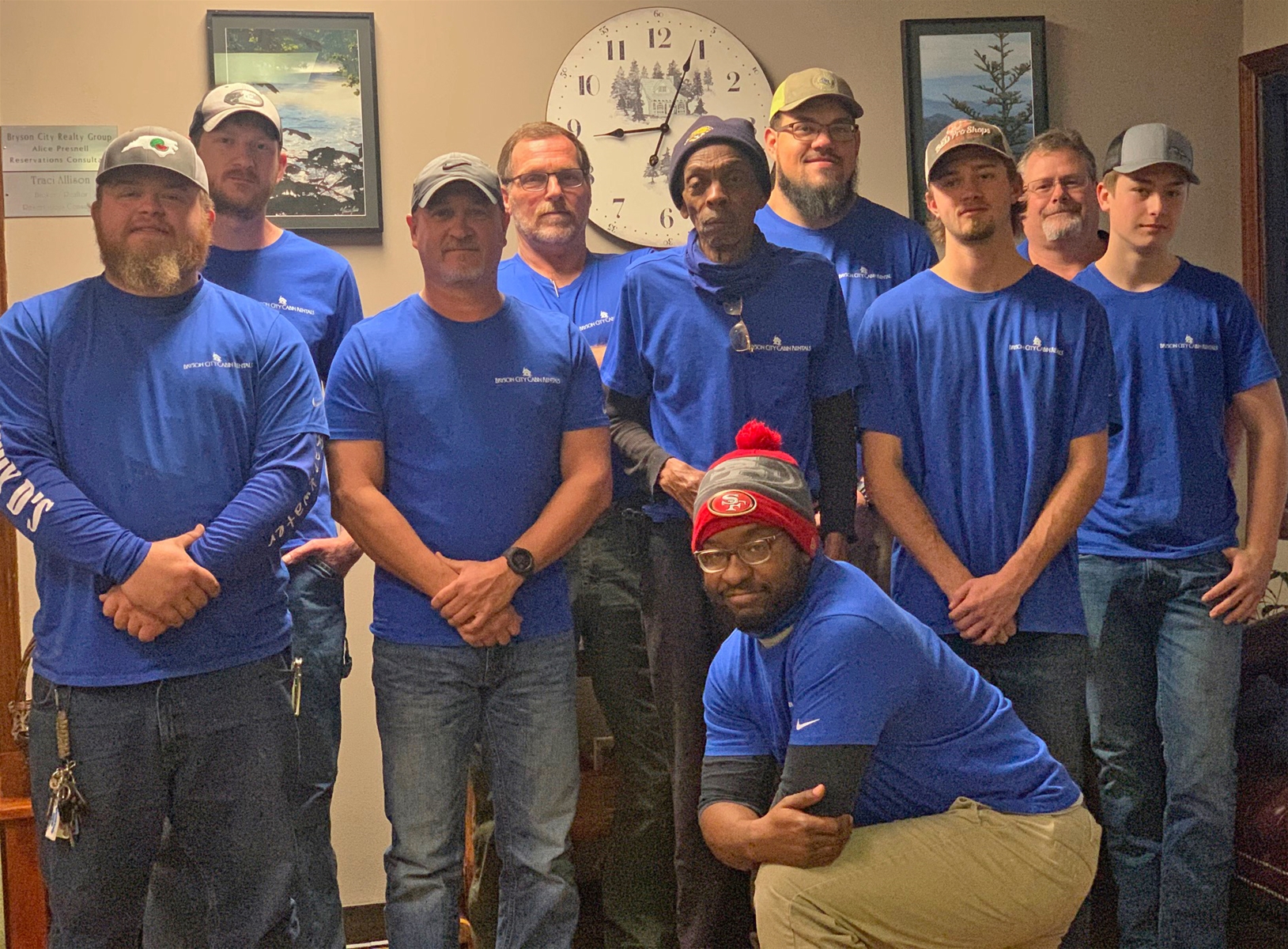 Back Row: Mike Rodeck, Craig Hamilton, Josh Young, Ray Ruais
Middle Row: Kobe Stephenson, Dan Skidmore, Marvin Mann, Bradyn Ruais