Bryson City Cabin Rentals
Why Bryson City Cabin Rentals as your Vacation Rental Choice?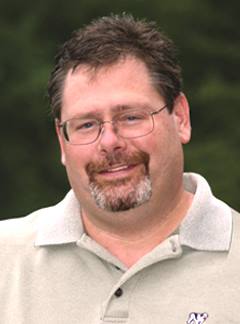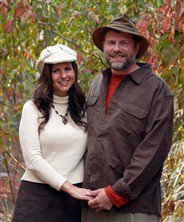 Choosing your vacation rental company can be a stressful decision! Not knowing what kind of company you're dealing with, is anyone locally handling the properties, is it clean, mixed reviews online for every single company, and even the question of where exactly am I going? The questions are endless!
First – I'd like to tell you a little about Bryson City Cabin Rentals. The joy of a small town and rather remote area, is that more than likely you're going to be dealing with a local-family owned operation when it comes to vacation rental companies, and we are just that! Bryson City Cabin Rentals was started by a family who in part, had a deep love for the Smoky Mountains. Ray, who is not native to the area, but was drawn to its beauty and hospitable nature – and Tina, who was born and raised in the local community of Alarka. They decided that they wanted to share their love of the mountains with many others in the only way they knew how, and that was to build cabins to rent. They started with a small amount of rentals and launched Mountain Vista Log Cabins. They were so successful with their properties, they were having to turn people away. They were full all the time and were constantly moving. During this time, Ray obtained his Real Estate License, became a broker in charge, and joined forces with his cousin Kevin Beauchesne eventually forming Bryson City Cabin Rentals. Now, Bryson City Cabin Rentals manages almost fifty vacation rentals – cabins, cottages, and homes. We have also developed into a full service firm, Ray offering real estate services of buying and selling through Bryson City Realty Group and Kevin heading construction through Smoky Mountain Cabin Builders. Talk about busy now! Though they have grown and now have many more staff members, they have been able to keep it a family owned and operated company by having friends and family on board. As a traveler myself, I find this so important. Nothing can be worse than a disconnected, uncaring owner and family. We care, we work hard to make sure people enjoy the mountains and love it like we do. It is our job to reflect to our guests what the mountains is all about and what better way than starting with a clean, beautiful, mountain home.
Now, that you've chosen Bryson City Cabin Rentals – another one of our unique qualities is our wide array of properties. While everyone swoons at the huge, mountain top luxury cabins, we realize that those may not be the right choice for everyone. We do our best to offer cabins that suit everyone's needs and price points. Whether you are looking for a rustic & affordable cabin, an affordable creek-side cottage, a beautiful mid-range cabin rental close to town, pet friendly, handicap friendly, a secluded cabin on top of a mountain, or a luxury mountaintop rental – we have it all. And we aren't only located in Bryson City, we are located from the edge of Whittier to Nantahala, so while you're still in driving distance to everywhere you'd like to go in the area, you still have some options to be closer to what you're looking for. Can't decide, just give us a call and we'd love to help!
While here, check out our website that lists all of Bryson City's local favorites, area top picks, and website links to many things to do in our area. We know you'll fall in love with Bryson City and the Smoky Mountains just like we have. We hope we'll be your home away from home!